Legislation introduced to eliminate MSP premiums
Government has introduced legislation that sets the stage for the elimination of Medical Services Plan (MSP) premiums on Jan. 1, 2020, making life more affordable for British Columbians.
"After years of MSP premium increases, our government is proud to be moving forward in meeting our promise to end this regressive tax," said Adrian Dix, Minister of Health. "Through this legislation, our government will eliminate MSP premiums in January 2020 and make life more affordable for British Columbians. Eliminating MSP premiums will save individuals up to $900 a year and families as much as $1,800 a year."
MSP is the provincial health insurance program that eligible B.C. residents enroll in to receive provincially insured health-care benefits. British Columbia is the only Canadian jurisdiction to still charge a monthly health-care premium.
The medicare protection amendment act, 2019, removes the sections related to MSP premiums and premium assistance from the Medicare Protection Act, ensuring that MSP beneficiaries are not required to pay any new premiums for enrollment periods after Jan. 1, 2020.
"Eliminating MSP premiums is one of the largest tax cuts for people in B.C.'s history — and one that was long overdue," said Carole James, Minister of Finance. "This is just the beginning of how we're making life more affordable for people. Whether it's putting more money in families' pockets through the BC Child Opportunity Benefit, or eliminating interest on B.C. student loans, we're making choices that put people first."
This legislation also amends provisions that give power to the Medical Services Commission, the nine-member board that manages MSP on behalf of the provincial government. The changes mean the commission will no longer set and collect premiums for enrollment periods after Jan. 1, 2020, but will continue with its other MSP responsibilities, including enrolling eligible residents in MSP and collecting unpaid premiums from previous billing cycles.
Government took the first step towards MSP premium elimination with a 50% cut in MSP premiums announced as a part of Budget 2017 Update.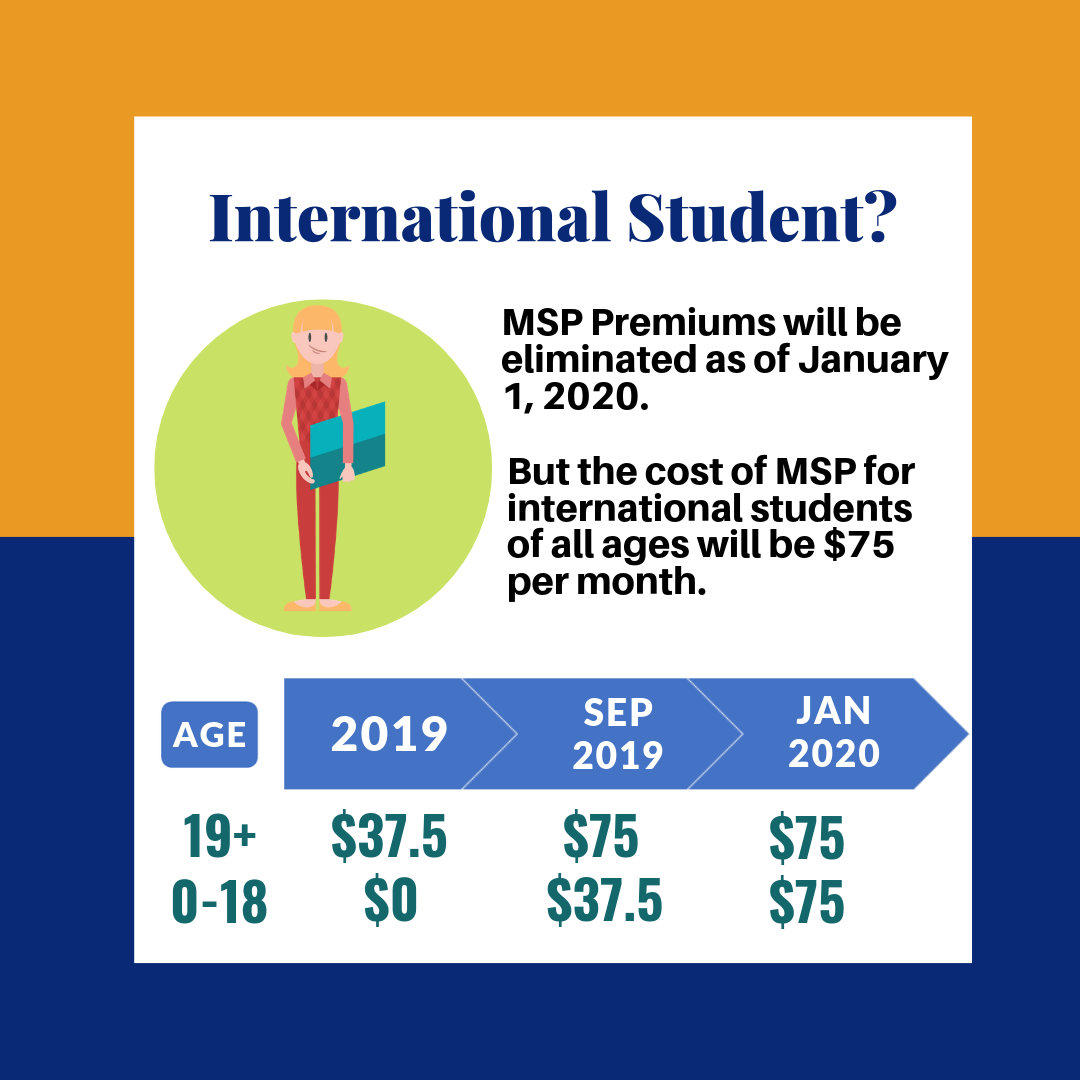 Quick Facts:
Although MSP premiums are being eliminated, the MSP program will continue to provide eligible B.C. residents with provincially insured health-care benefits.

B.C. residents must continue to fulfill their MSP obligations under the Medicare Protection Act and regulations, such as enrollment, proof of identity to obtain a BC Services Card, and updating their account in the case of family and address changes.

The Medical Services Commission is made up of three representatives from government, three from the Doctors of BC and three members from the public. Its mandate is to facilitate access to quality health care and diagnostic facility services for people in B.C. under the Medical Services Plan.