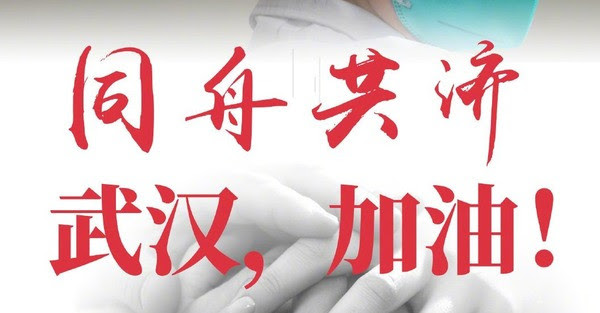 JF Charity Night on Feb 14
Because of the recent epidemic situation of 2019-nCoV in China, JF Insurance changed the New Year Dinner Party on Feb 14, 2020 to a Charity Dinner Party, with the same date. During this event, JF group will solicit donations, and all funds raised will be donated to hospitals in Wuhua with the support from Bank of China.
The hopsitals who will be receiving the donations are: Wuhan Children's Hospital, Wuhan Third Hospital, and Zhongnan Hospital of Wuhan University. All the fund raised will directly donated to these three hospitals in equalized amounts.
We stand together and pray for Wuhan!
Donation Process:
JF Insurance will donate $100,000 to the three hospitals above, in addition to the amount raised during the Charity Night.

The first $60,000 will be donated on Feb 14 separately, and the rest $40,000 will be donated along with the raised funds on Feb 18.

In assistance of Bank of China, JF will donate all the funds directly to these three hospitals through the Hubei Charity Foundation, to support epidemic prevent against 2019-nCoV in Hubei.

JF will disclose all the accounts associated to this donation, and hand over to a

certified

third-party Canadian accountant , Benedit Leung, for audit.

At the mean time, Mr. Johnson Fu will personally donate $30,000 to SickKid Foundation and Care First, $15,000 to each.
At the Charity Night, JF will provide brochures to every guest. If you or your organization are willing to be named on the brochure's donation list, please make the donation before Wednesday, and email your information to change@jfgroup.ca.
After this donation, JF will publish the names of all donators/organizations, with the amount donated, on the official WeChat account and the brochure. If you want to stay anonymous, please inform us beforehand.
How to Donate:
If you would like to donate in advance, here are some options:
E-Transfer your donation to jfu@jfgroup.ca, and make sure to put 'wuhan' in the note. Please set the password as '20200214'.

If you want to donate by deducting the amount from your commission, please email the details to change@jfgroup.ca.

Email your credit card info (number, card holder, expiry date, CVV) with the amount you wish to donate to chang@jfgroup.ca.
If you would like to donate at the Charity Night, here are the options:
Credit Card

Cash

Cheque

E-Transfer

Commision Deduction
Thank you for your attendance and support!
JF Insurance Agency Group Inc.