Say Yes to Travel Insurance
Independent travel is increasingly popular
The rise of Airbnb and budget airlines has changed the idea of exploring the world.
According to the research, Canadians prefer to travel independently (58%) as opposed to travelling in a group (42%) in 2018.

43% Canadian Travelers Have Bad Travel Experience
"Travelling is an adventure, but not always is the adventure a positive experience."
Travel is not always easy. It can be dangerous, exhausting and challenging. Sometimes you may lose your directions, ID and luggage, or end up eating sickening food. Consequently, you may end up feeling ill and having to be treated at a hospital.
Therefore, International travelers should always be extra cautious about their health and safety.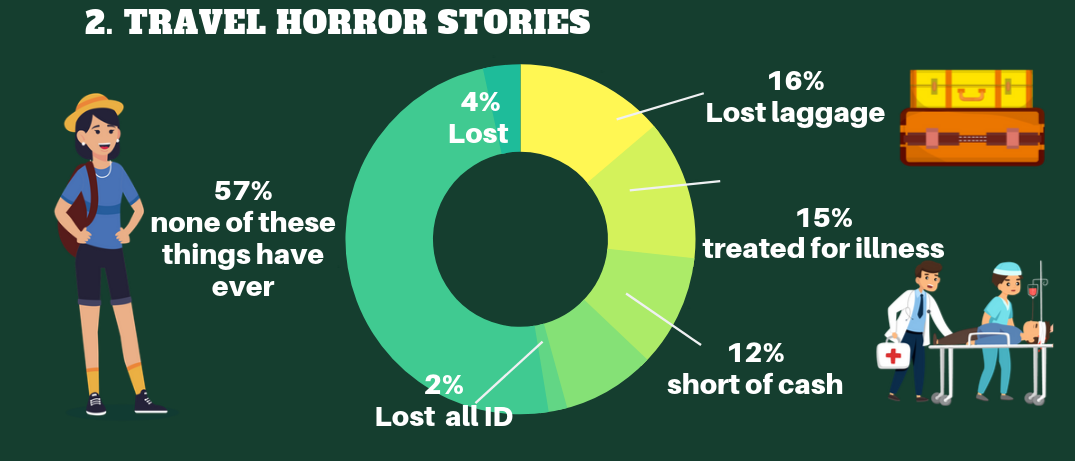 Did you know only 53% of Canadians are likely to purchase travel insurance when they're about to go on a trip, but are Canadians really covered during out-of-province travel? Does your credit card insurance cover your entire trip?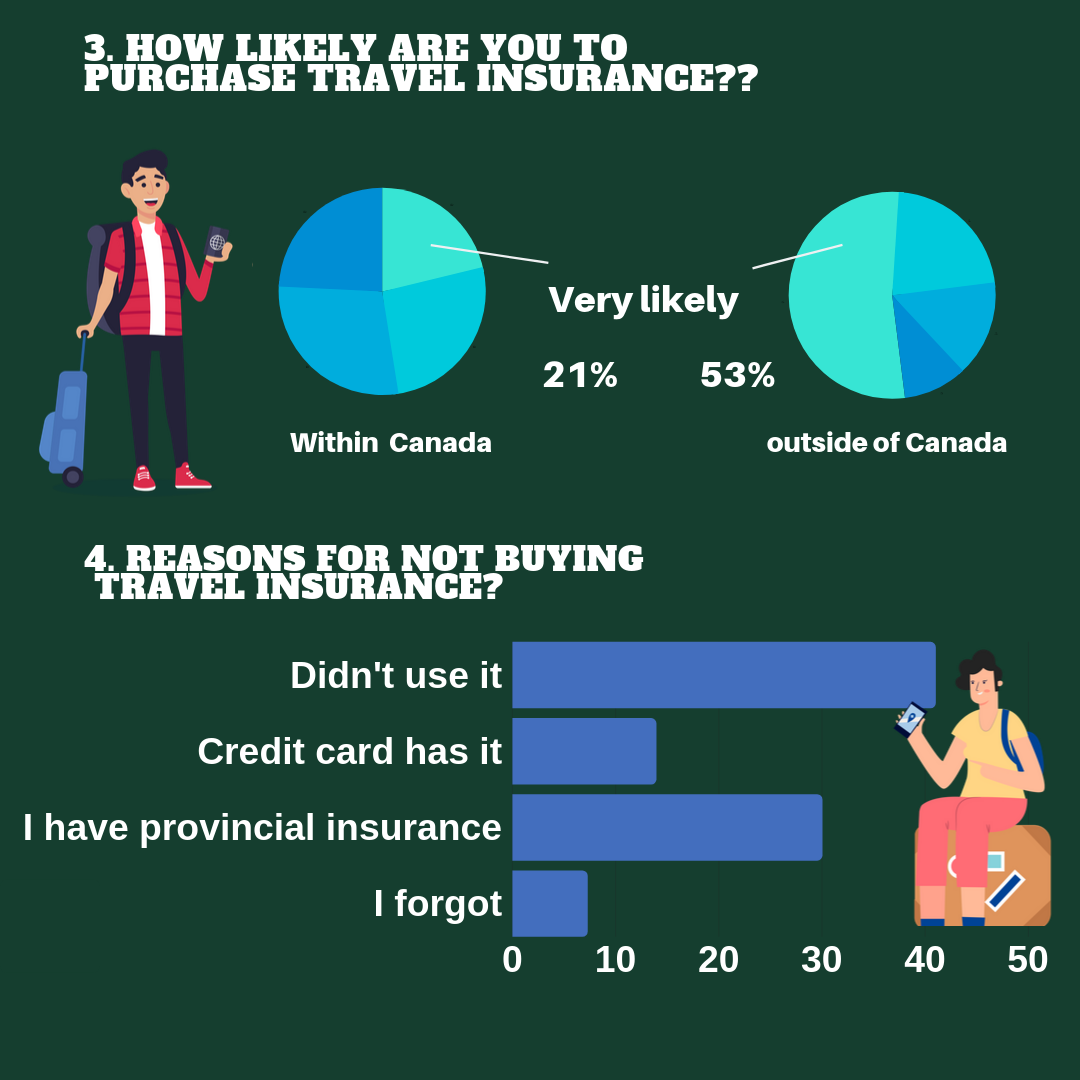 Here are some facts you may not have known and will better you're understanding about travel insurance: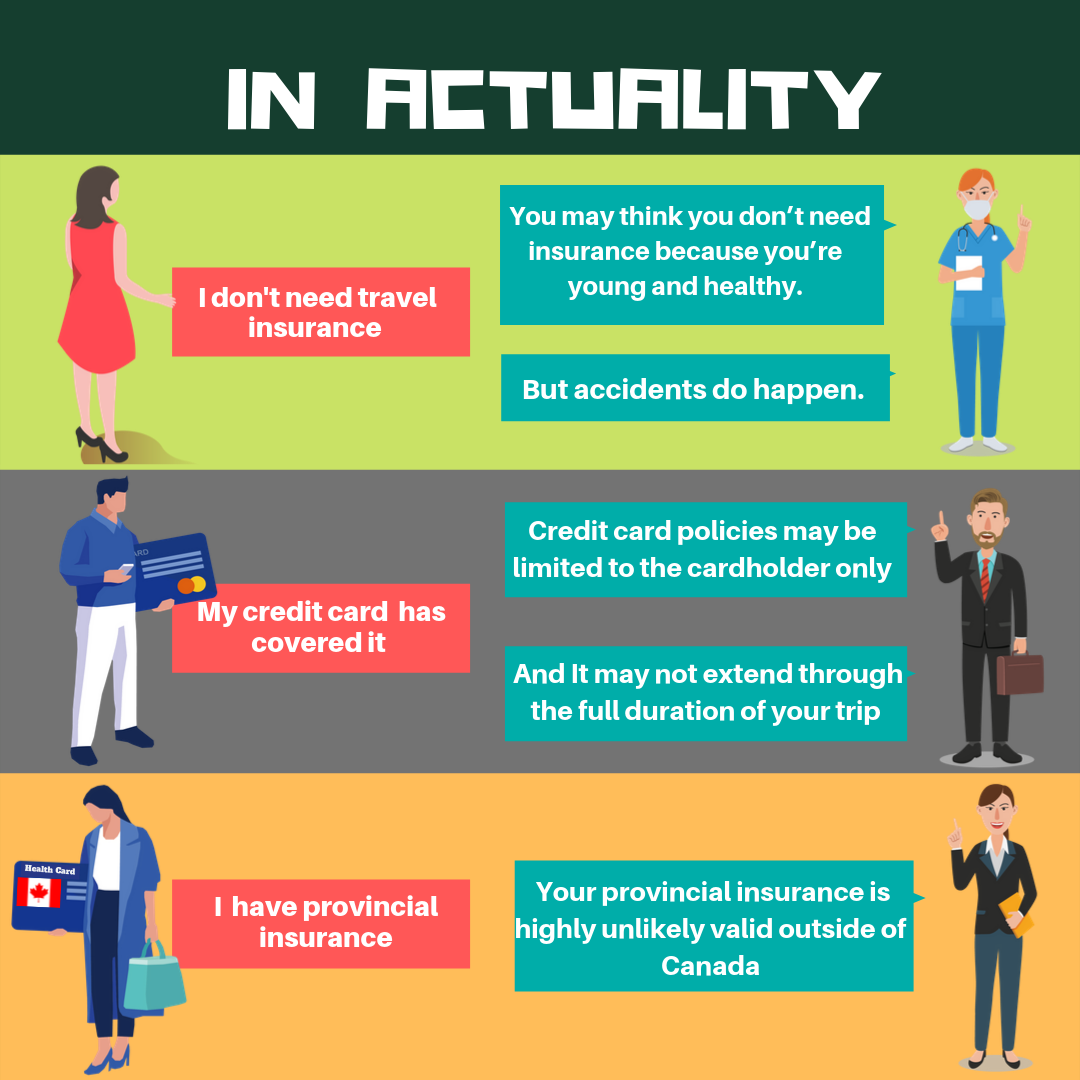 Our inclusive plan includes trip cancellation/interruption, AD&D, emergency medical, flight accident, and baggage coverage. Therefore, you won't be worried about insurance coverage during a trip, as we cover you in full.